ASL Picnic, 4th of July, 4 pm.
Come join us, everyone is welcome, for a picnic on the 4th of July, by Riverfront Park.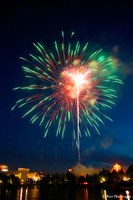 Joyce (and Maryann) suggested having an ASL picnic on the 4th of July (Friday) at 4:00 pm. We would meet near the Flour Mill (621 W. Mallon Ave.) at 4:00 pm, then walk to find a good spot for watching fireworks later on. Everyone is welcome to bring family and friends too.
Email the list (list@spokaneasl.com if you are already a member, or to subscribe, send a blank email to list-subscribe@spokaneasl.com, then wait for confirmation email, and reply to that, then you can post) to confirm, or email hawke at spokaneasl dot com.
Hope to see you there.
Happy Signing!