Saturday ASL Study Group Study Guide Updated
Just updated the ASL study guide for the weekly Saturday ASL Study Group.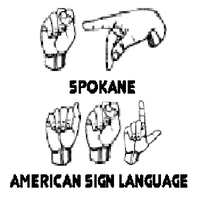 I just uploaded a minor update to the study guide
This is in addition to the significant updates made the week before. If you didn't download the study guide last week, then definitely get this latest version.
The minor updates since last week:
Cleaned up the table of contents formatting

Moved a few words around to a more logical order

Added just a few more.
Download here: http://spokaneasl.com/downloads/documents/spokane-asl-study-guide-20161019r.pdf/view
Happy Signing!
-Hawke